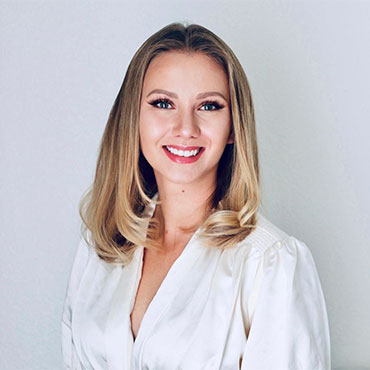 Dr. Evi Sipola grew up in Finland and moved to the United States to pursue her B.S. in Biology from Lindenwood University in St. Louis, Missouri where she met her husband, Corey.
In 2022 she graduated from Herman Ostrow School of Dentistry at University of Southern California and moved to Washington to further her education by completing a hospital dentistry residency at the University of Washington.
Dr. Sipola joined Redmond Family Smiles in July 2023 while pursuing her academic career as attending faculty at the UW Dental Hospital.
Dr. Sipola is actively involved with local and professional organizations such as volunteering at Seattle king county dental society and other community dental health programs.
During her free time, she enjoys exploring Pacific Northwest, camping and hiking with her husband and their two energetic Australian Shepherds, Beckham and Ferguson.